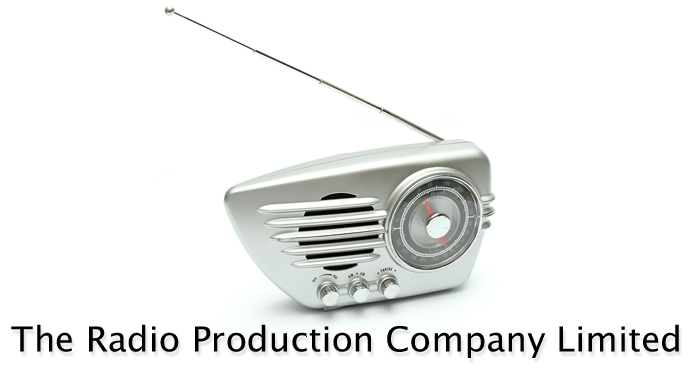 The Radio Production Company Limited has been producing quality audio since 1992. The company was established by Bob Lawrence who, by that time, had been making sound for radio for 14 years both as a producer and performer. He had managed Commercial Production departments at Greenwich Sound, BRMB Radio and Beacon Radio which, in those days, also manufactured what is now known as S&P. Our company's first client was a group of stations known as Midlands Radio. It was our job to write and produce all the station co-promotions, building working relationships with most of the major promoters; organisations like Kennedy Street, Jim McIntyre, Harvey Goldsmith etc. Our work was then broadcast on seven AM and FM stations in Birmingham, Coventry, Nottingham, Derby and Leicester.
Commercial Production is an area we know well, having made many commercials for radio stations direct, as well as many client advertisers. Listen to Exampes below.
Commercial Copywriting is another area in which we are highly experienced. If you need something for somebody else to produce, that's fine, just get in touch and we'll get cracking for you.
Voice Over. Providing you with the right voice is no big deal, Bob Lawrence is a highly experienced voice over who is in-house, making life easier. But there's no obligation to use him, we have access to talent worldwide via our high quality ISDN lines. Just give us your requirements and we'll sort out the right voice for you.
Documentary Production. Radio production is what we do, including documentaries. Here are some examples, including a section from the pilot of a radio soap opera:
You should note that we are THE Radio Production Company LIMITED, not to be confused with operators using the term "the radio production company" as an adjunct to their proper company name. It surprises us how many letters we have received for them, so please bear that in mind.
---
Contact Us
You can get in touch with us via email. Drop us a line to office@theradioproductioncompany.com